How would you like to work with people who are also your friends? Seems impossible, right? It's not — if you find the right online community.
For most of us, the idea that business and friendship can't possibly mix rings as true as the adage that business and pleasure don't mix. We often hold this belief because it can be insanely difficult to go into business with your best friend and maintain an awesome friendship. Even though great friendships don't always lead to great business relationships, the opposite is frequently true → great business relationships often lead to incredible friendships. In fact, I've said that for years.
What about friendships that grow from a business-based relationship even if it's not a true client-provider or employer-employee relationship? Is that impossible, too? What I've learned over the years is that when you find an online community that suits you, it's the opposite of impossible — in fact, it's just about guaranteed! 
A world of friendship, support, and business growth… all coupled with major potential profit. You get to bounce ideas off others, give them feedback on their challenges, and speak to people from all around the world. 
What Is An Online Community?
An online community is a space where people who share similar interests come together to experience a sense of belonging, contribute their knowledge and connect on a shared topic.
Online communities aren't limited to any specific platform, are often location-independent, and don't have to follow any rules — except those created by the founder or leadership. I tend to engage most in online communities parked on Facebook or Slack, because it's a natural extension of my "normal" online behavior. However, some of my favorite online communities also serve to extend a group that usually meets in person (even if that's on hold due to the pandemic).
Each online community has their own unique way of doing things. In most of them, you'll find members exchanging resources, sharing ideas, giving advice, and offering feedback and support to others. Some communities have smaller subsets within the larger whole. 
For example, Slack allows channels within a workspace — which would be one community. So a marketing workspace or community could create separate channels specifically for website marketing, social media marketing, email marketing… you get the idea.
How do you know which community is right for you? 
It really depends on your needs. Are you brand new in an industry and need help finding your way around? Are you coping with mental or physical pain that impacts your daily life and want to lean on others who understand what you're going through? Are you established in a field and just looking to give back by sharing your experience and guiding others through theirs?
Whatever the case, you won't know right away if a new community is right for you until you've dipped your feet in its waters and experienced what it has to offer. Perhaps the atmosphere is strictly business and you're looking for something more casual and laid-back. Of course, if no community has what you want, you can always create your own!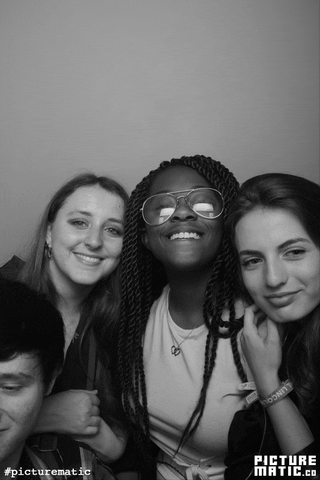 What Are The Benefits Of Online Communities For Business?
In building or joining a community centered around your business or niche, you can immediately tap into a high-velocity strategy for growth. You can gain insight into your target market behaviors, gather new prospects you wouldn't otherwise have had access to, and possibly boost your customer retention rate.
Let's dive deeper. 
Effortless Market Research
You're now part of a community filled with people who might be interested in your services, who can refer you to others, or who are offering the same or similar products and can offer valuable insights on customer issues, challenges, and desires.
You benefit directly from this market if group members are also your potential customers, and indirectly if group members have similar offerings and speak about their customers.
This feedback allows you to improve your services and create content that is better suited for your target customers. In other words, it will enable you to enhance both your marketing and services significantly.
A Bottomless List Of Prospects 
Communities can grow to unchecked heights. Once you have a valuable service to offer, it means you now have an endlessly growing pool of potential buyers — and the chance for more sales.
All you need to do is establish some authority within the community so that people view you as an expert, and you become their go-to.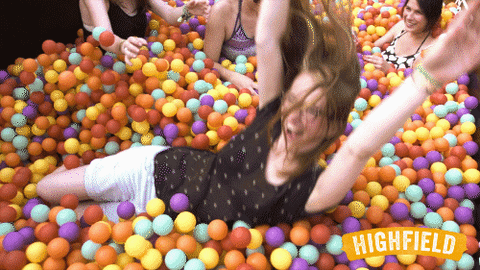 Boosted Retention Rate
Sales are a benefit of online communities, but should not be the top priority, If you join one solely to sell, you'll be rebuffed and turn people off immediately. However, if you instead focus on helping others by sharing ideas and expertise, you'll quickly build relationships that lead to success.  
Idea-exchange and resource-sharing is the ideal way to nurture and create an authentic community atmosphere with an inherent feeling of belonging. 
6 Online Community Platforms You Can Use
There are many types of online communities. Here are my favorites: 
Facebook Groups 
Just about everyone on Facebook belongs to a group, some of these may be a portion of a community or membership, or they may also stand on their own. 
LinkedIn
LinkedIn is one of the most powerful business-based social networks. And there are a ton of really smart people who can give you best practices for connecting with individuals over there and in groups.
Other Social Media
Instagram, Twitter, TikTok, and Pinterest all offer amazing avenues for people to connect around endless topics. If your brand or service is unique and well-defined, you can build a community using any one of them.
Email Newsletters
Although emails don't generally serve as a community alone, they do offer a powerful way to help people get to know YOU, and allow you to share incredible content and resources with your audience. 
Slack
People use Slack primarily as a communication tool for established workspaces. Since so many people can join them, it's a phenomenal community platform as well.
Paid Memberships 
Paid online communities typically include a combination of virtual platforms, that might include regular group Zoom calls, 1:1 coaching opportunities, an exclusive Facebook community, and gated access to a specific area of a website containing extra resources for members.
Some memberships are ongoing — available for an indefinite period of time — and billed monthly. Other memberships come as a one-time buy-in as a benefit of a course.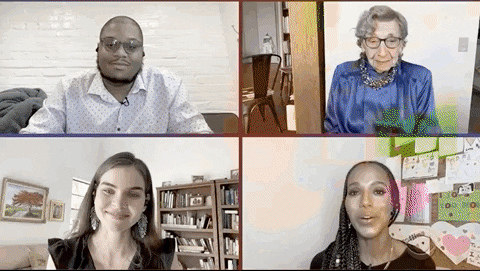 How To Build Relationships Within Online Communities
Whenever you join a community, remember that the goal is to figure out how to do things together. As a group of people focused on one topic, you and your community members will likely encounter similar problems. 
To get the most out of online communities and grow your business, the best actions you can take are to offer solutions as often as possible and to always encourage others.
Here are 7 steps towards growing thriving relationships in online communities:
Know your ideal customer.
Understand their challenges and goals. Become one of the go-to members for help by putting out useful content in the community.
Be authentic and be yourself.
When you show up, don't put on an act. Just let your personality shine through.
Interact often and consistently with other members.
Even if you might not have encountered the exact situations other members share, try to give honest, helpful feedback underneath posts and comments. Ideally, you want to block out time in your day to engage with the community and answer questions.
Give value always.
Make contributions that are valuable. Give practical advice and share useful resources that enrich members' lives and spur them to want to interact with you more — or even look further to see what else you have to offer.
Show you appreciate others.
When other members contribute, let them know that their inputs are welcome and valued. If you post (or speak) and someone else responds, always thank them for their feedback and advice.
Provide moral support and recognition.
ALL types of online communities should foster a supportive space. Be a part of celebrating wins, give shout-outs, and help make the community a place where people can express their struggles.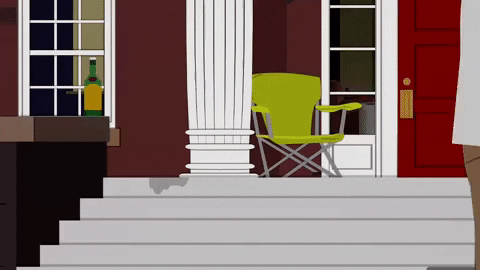 Follow the rules
Everyone likes a rule-breaker, right? Not in online communities! More often than not, the rules are there for everyone's benefit, both mental and physical. Following them will keep you from getting kicked out, too.
What Does Community Mean To Your Business? 
Can you visualize how joining an online community might help you grow your business? Even if it's just to provide support and encouragement, a community can play a significant role in developing your network — and might lead to long-lasting friendships!
Want a glimpse of what a community focused on the people looks like? My friend Pam created a FREE Facebook group, Reimagine Work, built specifically for remote workers looking to find joy in community, build a network, and reach their goals. 
She also has a paid membership called The Zone which offers:
Virtual coworking sessions that

boost productivity and allow you to relax.

Mastermind sessions for

problem-solving and innovation.

Special events to improve your

professional development.

Workshops that help you towards your

goals and practice new skills.

Networking events to enrich

connections with other professionals.
In fact, we recently created a podcast to talk about the aspects of community and remote work that help people reimagine their work to fit their lives, check out the episode here.